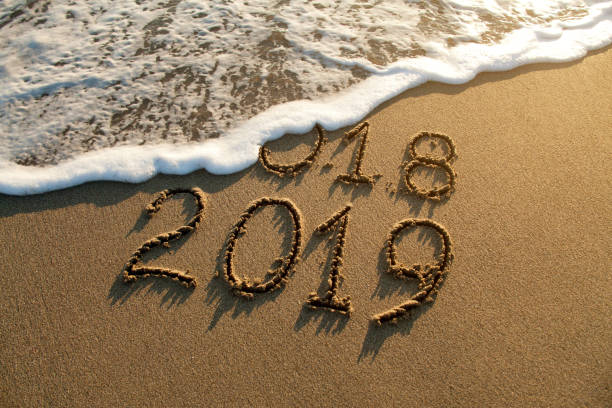 Well, just like that 2018 is coming to a close and our listening journey through Genesis is over. It has been incredible to sit and savor Genesis over 52 weeks and take note of all the "firsts" that occur, especially in Genesis 1-11. Those chapters contain the foundation of our Christian faith when it comes to creation, marriage, and the flood. It has been incredibly powerful to study and unpack it this year. It's also reminded me how important it is for me to express to others and my children that the Bible is not just a book of stories, but of history itself.
I learned so many new things, one being I'm not good at studying the Bible by listening. I'm a visual learner and I need to see the words to grasp it. But that's ok, now I know. I pray you have found a way that encourages you to the study the Bible and if you haven't that you will make that your quest for 2019.
I also want to leave you with this thought as we close out Genesis because I sense Satan is attacking the confidence, courage, and perseverance of God's people.
Now the serpent was the most cunning of all the wild animals that the Lord God had made. He said to the woman, "Did God really say, 'You can't eat from any tree in the garden'?" Genesis 3:1
Satan hasn't changed his ways! it's the same old tactics and sins, just disguised in different wrapping paper. Just as the serpent deceived Eve back in the garden, he is deceiving us to this day. Can't you hear it?
Did God really mean that we should follow all His ways and laws?  Did God really mean we were worthy enough to fulfill His will for your life? Did God really mean it when he said we are forgiven for all those terrible things we have done? What trap is Satan whispering to you? My prayer is that as we begin a new year that God would pour out His spirit on you and fill your heart and mind with His truth and power.
Yes! You are worthy! Yes! You are loved! Yes! You are capable! Yes, you are forgiven! Yes, His ways and laws are for you! Yes! He is always with you!
COMING IN 2019. . . . 
For the past 5 or so years, I've chosen a different way to study the Bible through the year and shared my adventures and revelations through my blog. This year God is doing something new in my life. . . I"m not even sure what it is right now, but He is stirring. So, I'm not going to make a plan. I'm going to leave myself open to His whisper, His ways and follow His lead without a plan of my own. This is a big step for this Type A girl, but I'm all in. What does all this mean? Well, there will still be blogs, but they may not be every week and I have no idea what I'll be sharing so hold on tight. I'm excited to see what God has in store.